top ↑
About me
I've been lucky to experience a huge range of web roles in my career, from start up to corporate, from product to services, from design to development to marketing, employee to founder, and everything in between.
As a project manager, this experience means I understand and care about every stage of a project's development. I'm driven by results and want to work with a team that aspires to be and deliver the best, not just good enough.
I am now looking forward to my next challenge, looking to work for an innovative company with people who are talented at what they do.
I'm currently in the UK on the Tier 1 General Migrant Visa (the former Highly Skilled Migrant Visa).
top ↑
My work & experience
The following are some examples of my work that I'm most proud of:
Jump to: The Football League | OgilvyOne | OTHERmedia | Ponoko | Interview | Presentation | ActionThis | Intergen
The Football League

In September 2011 I joined the Football League team in a client-side role as Technical Project Manager.
The Football League manage the digital rights of 86 football clubs in England & Wales, which includes websites, mobile apps, and video-on-demand product for all 86 clubs, serving many millions of domestic and international users each month.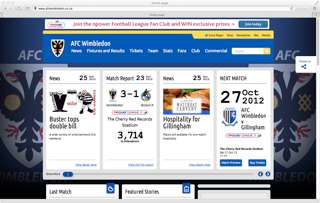 I project managed the multi-million pound redevelopment of the entire digital platform and the migration from the incumbent supplier to the new vendor, which included working with the new supplier's off-shore development team.
The role required very strong technical and stakeholder management skills and involved dealing with multiple third parties to deliver an integrated platform.
OgilvyOne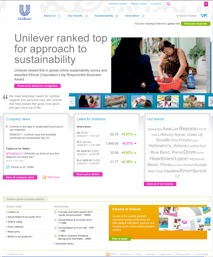 In May 2011 I joined the OgilvyOne team, working on the Unilever account as a contract project manager.
I project managed the large corporate site, Unilever.com, and many related & localised Unilever country sites.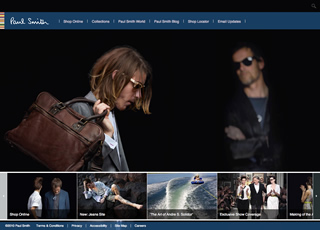 In October 2009 I joined theOTHERmedia, an independant digital agency based in London, as a Project Manager.
Paul Smith
My main responsibility was managing the company's single largest client, Paul Smith, a major fashion e-commerce website for the iconic British designer. I managed the transition of the account into an Agile project methodology while working to sustain and support the exponential growth the site is experiencing.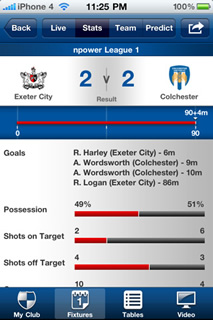 Football League
Another key account I managed was the Football League delivering the extremely successful Official Clubs' iPhone app for 67 of the Football League member clubs. The iPhone app has experienced 250,000 downloads to date and was delivered in two months, becoming the number 1 top grossing App the day it was released to the Apple App Store.
Ponoko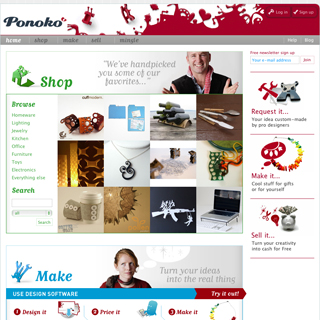 Ponoko is an award winning Wellington & San Francisco-based startup that aims to be your personal online factory. A truly unique idea focusing on distributed manufacturing with a wildly creative community of users.
My primary role at Ponoko was Community Manager which meant I was responsible for setting and encouraging the community oriented focus of Ponoko and serving the needs of our community. I took the community from a handful of early beta testers to over 15,000 users when I left.
I worked closely with Ponoko's CMO to develop and execute Ponoko's online marketing strategies, running a number of successful campaigns. From "getting started" webinars to highly successful email marketing campaigns to facilitating design competitions Ponoko ran.
I was also involved in the design and development of Ponoko during our pre-launch phase and travelled to San Francisco to help launch our service at the TechCrunch 40 Conference.
iJump.tv Podcast interview
I was interviewed in 2008 for the iJump.tv Podcast on my role as Community Manager at Ponoko.
Here I talk about aspects of being a community manager as well as the qualities needed for successful community management.
Auckland Web Meetup presentation
I was invited to speak at the Auckland Web Meetup to talk about "Going global from New Zealand" using Ponoko experiences as an example.
Here is a 10 minute excerpt from the presentation:
Introducing Photomake
Ponoko launched another world first service last year called Photomake. It allows you to make real objects from your hand drawn sketches.
I created this video to introduce the Photomake service and to show how it worked. This video was subsequently picked up by popular blogs such as BoingBoing, Make, & TechCrunch, recording ten's of thousands of views.
ActionThis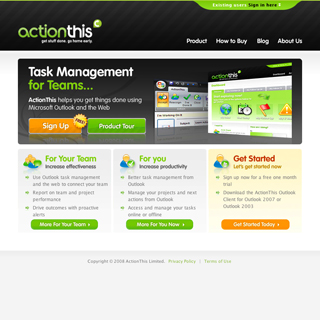 ActionThis is a unique task management system founded by Intergen. ActionThis combines a web service with an Outlook plugin making it perfect for project managing inside MS Office organisations.
I was involved in ActionThis from its initial concept working on tasks as diverse as UX/IA/process flow, branding, design and front-end development.
Intergen
I joined Intergen's creative team early in 2005 and worked on a number of projects for both private and public sector clients in New Zealand. Intergen, a Microsoft Gold Partner, is New Zealand's most experienced provider of Microsoft based business solutions.
Working in project teams on design and front end development, I gained much experience working with enterprise-level content management systems .
I was also responsible for managing resource for the creative team. This involved working closely with Intergen's project managers and sales people on proposals and project plans.
With a number of high profile public sector clients, I was responsible for championing the New Zealand Government Web Guidelines throughout the company.
Example project: Department of Conservation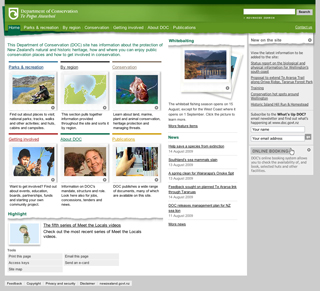 The NZ Department of Conservation (DoC) is a great example project.
DoC has an enormous network of assets around New Zealand and subsequently their website has thousands of pages of content managed from over a dozen different offices and contributors.
We worked to make the information both easier to find for users and easier for DoC to maintain and apply consistent standards to while adhering to the New Zealand Government Web Guidelines.
Web 2.0 presentation slides
In early 2007 I was tasked with creating an introductory presentation to 'Web 2.0' concepts. I presented these slides at a number of Intergen sponsored conferences and for a number of our clients.
Subsequently uploaded to SlideShare, this deck has become one of the most popular sets with over 100,000 views and currently ranked #63 on SlideShare.
iVISION
While studying at the University of Otago I started iVISION, a web consultancy focused on helping small businesses grow using the internet. I managed customers through whole project life-cycle and with a small team we achieved sustained year on year growth of 40% for 3 years.
After graduating I worked on iVISION until 2005 when it was sold.
EVSL
EVSL was formed as a spin-off of a successful iVISION project where the company ran the first successful attempt at online tertiary students' association elections in New Zealand.
EVSL has helped student associations achieve greater voter turnout with significantly reduced administrative overheads.